Top 5 models of the Best TV Android Box for 2022
It can be an difficult task trying to find the best Android TV box to run NOWIPTV, given that the market is flooded with many models. Many android IPTV boxes come with colorful reviews, but as you can expect not many live up to their hype. This review reveals what to look for in the best android IPTV box, and what models in the market live up to standards.
Android IPTV box is a TV set-top box that runs on Android software. The IPTV boxes enable streaming of TV content straight from the Internet, and can also play media stored on the device itself. The set-top boxes are marketed as Kodi Devices on eBay and Amazon.
Beware: You will come across IPTV Boxes calling that guarantee free preloaded or unlocked subscription channels. Avoid such- these might get you on the wrong side of the law for they carry pirated content.
Features to look for in the best Android IPTV box?
It is a vast market of Android TV boxes, and the specs keep getting regular updates and upgrades. Whatever manufacturer you are buying from, it is best to look for an eight-core processor, 2GB of RAM and 16GB of storage capacity. Other best feature includes a 2.4GHz/5GH band and 4K video support.
As you scour the market for the best Android TV streaming box, the other thing to look for is software. Very few Android IPTV boxes run on Google's official Android TV software.
Many boxes out there are as phony as a three dollar bill, running the manufacturer's own TV-software. They will still have the pre-installed versions of Kodi and other streaming apps, but you will not get the experience you expect.
Here is the deal: IPTV set-top boxes that run on the real Google Android TV software are reliable, user-friendly and readily compatible with Netflix and Amazon Prime. You will not need to install secondary software or reconfigure the boxes to stream your TV content.
For that reason, let's take an in-depth look at the top-rated Android IPTV boxes, which include Amazon Fire TV Stick, NVidia Shield TV, T95Z and Mag 410. You might be able to find your favorite one among these. You will need only to install Android app for IPTV to start watch nowiptv.
Android TV Models:
Dreamlink T2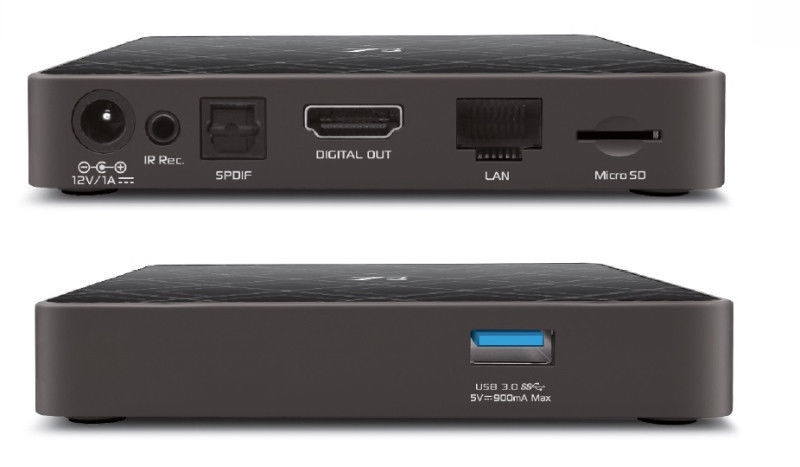 The Dreamlink T2 is a new kid on the block. However, it's already stood out with its outstanding features. If user reviews are anything to go by, Dreamlink T2 has exceeded expectations and raised the bar for Android IPTV box entering the market. Let's find out what exactly sets this set-top box apart from the rest.
For starters, the Dreamlink T2 is that kind of Android box that will transform your whole streaming experience for the better. Users can access both local and international TV channels. Dreamlink T2 is compatible with Kodi, Netflix, and other IPTV service providers. You can expect to access film channels, sports channels, news, pay-per-view, TV shows, and kids channels plus much more.
The set top box runs on the latest Android version, so you are getting the best in the class. Outfitted with stellar decoding specs and Android 7 Nougat core, the Dreamlink T2 offers a seamless media streaming experience. The IPTV box also gets regular updates over the Dreamlink T1 Plus platform.
Dreamlink T2 comes with HDMI sound/video output. It uses the Hisillicon quad-core processor and has a storage capacity of 8 GB and 1GB SDRAM. It's the highest resolution is 2160p 24Hz, and it supports HDMI, USB, Ethernet, and Wi-Fi media input connectivity. The android IPTV box is also 4k and UHD ready.
The external USB allows for recording live and playback. It likewise assists with time move. The box has a Micro SD Card opening as well. Dreamlink T2 has the capacity, speed, and memory to run Kodi and other android IPTV applications without problems.
Mag 410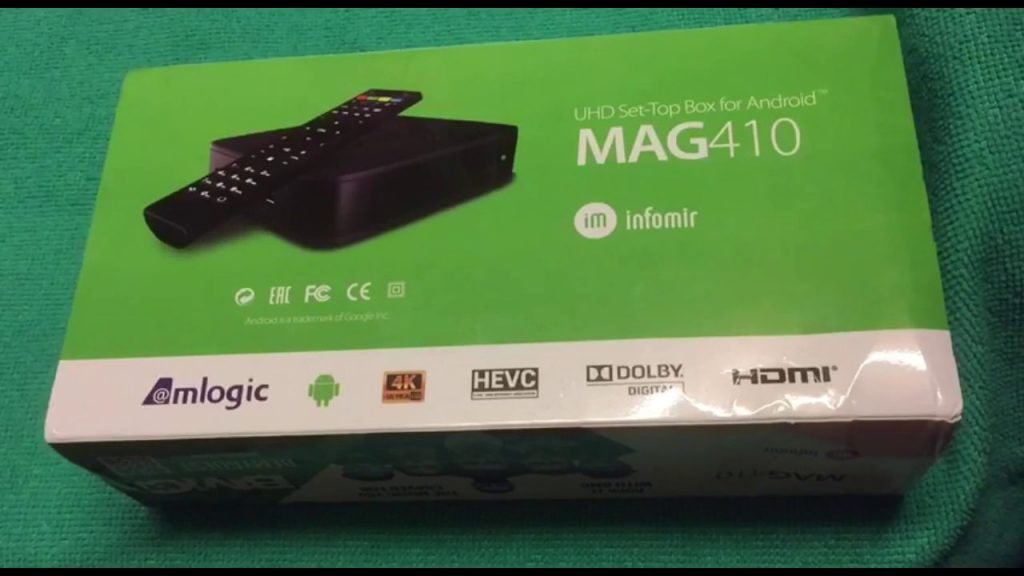 MAG 410 Android IPTV box is the first cutting edge model of affordable UHD set-top boxes from Infomir. The gadget runs on Android OS and ultimately meets the strictest requirements of the IPTV box platform.
The set top box is very lightweight but strong nonetheless. Its small size is convenient when it comes to portability. Its straightforward structure makes it simple to use, and you will like the superb sound quality and clear pictures. The device is compact and sturdy, and that means it can survive a fall.
This elite set-top box has a quad-core Cortex-A53 processor, 2 GB RAM, and 8 GB flash memory. These features empower allow for streaming and recording of superior quality video and audio content. There is also an accompanying HEVC support that facilitates faster streaming of heavy content by reducing the network load. MAG410 also features 3 USB ports.
MAG 410 set-top boxes have an included Wi-Fi module and 4K video support. The powerful quad-core CPU and the sizable RAM and Flash memory allow the MAG 410 box to run different IPTV service applications including Kodi.
The user interface is in line with Google's UI regulations, and users can customize it for any IPTV service provider. You can set auto-start and client lock options on the platform or decide which updates to run from the server. You will find the included Ministra Player quite handy when streaming TV and movies. Other exclusive applications that come with MAG 410 include MAGic Launcher, MAGic Files, MAGic Store, and MAGic Cast
T957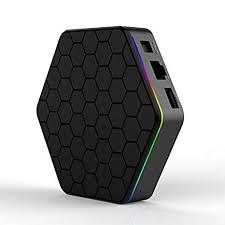 This set box is a market disrupter. It comes across as a sleek model with an attractive exterior of honeycomb design and glow lights. The front of the T95Z Android IPTV box features an LED screen that shows time and Wi-Fi details among other things.
The T95Z remote control is mouse-enabled, meaning you can click and make selections on the screen using a mouse. The IPTV remote has all the necessary control buttons, eliminating the need to use the TV remote when streaming TV or movies. You can also control the LED glow light on the box or switch them off completely.
The set top box features a user-friendly interface or launcher. Users get a wide range of customization features that enable you to configure the IPTV apps just the way you want. The applications segment comprises of sections such as; Apps, which details all the applications stacked on the T95Z Plus, Music, and Video. You can add or remove any apps, music or videos by clicking on the plus icon.
The T95Z IPTV box comes pre-installed with Kodi 16.1 Jarvis and incorporates numerous Add-ons. The T95Z also has the Kodi Updater that will keep your IPTV box up to date with all the latest Kodi changes.
The Android IPTV box is powered an incredible processor- the Amlogic S912 2.0GHz Octacore, which enables fast streaming and seamless response. It also incorporates H.265 support and VP9-10 Profile-2 decoding all of which help with HD video streaming.
Nvidia Shield TV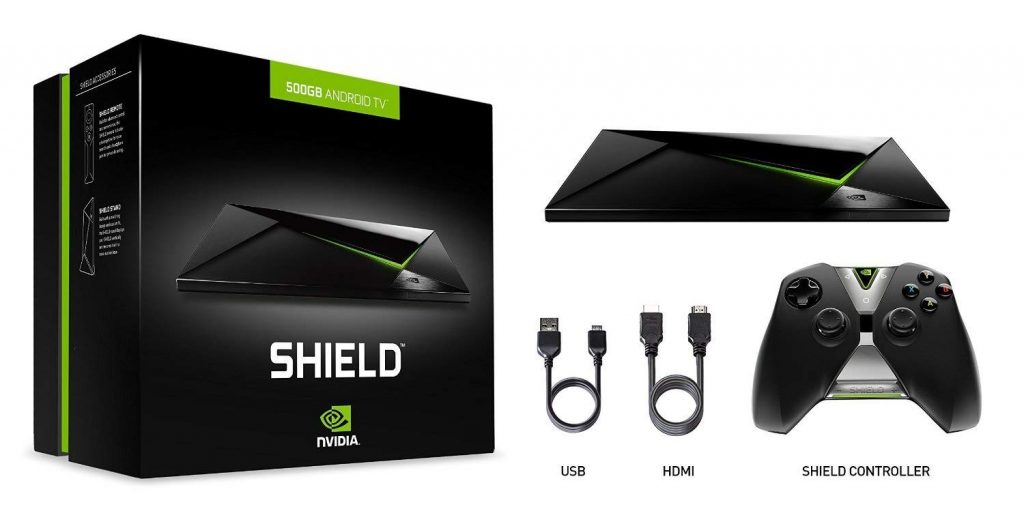 Nvidia's 2015 Shield TV is one of the best Android TV boxes in the market. The box is small and compact-sized with outstanding features. It comes with a remote and Bluetooth gaming controller. The NVidia Shield TV box has HD and 4K streaming with seamless Android adaptability.
There have been many updates since the first NVidia Shield TV, so you shouldn't worry about updating your current version. The box runs on the Tegra X1 versatile chip a similar chip you'll discover in the Nintendo Switch and its fit for streaming sleek 4K video and rendering Wii and GameCube diversions.
If you want, you can stream gaming content to your PC in the house.
The experience is similarly superb. Users can connect the box to external devices and drives for storage or media playing through the incorporated Wi-Fi module, USB ports or Bluetooth. Even on slower connections, you can expect ultra-high definition picture quality with this android IPTV box.
Amazon Fire TV Stick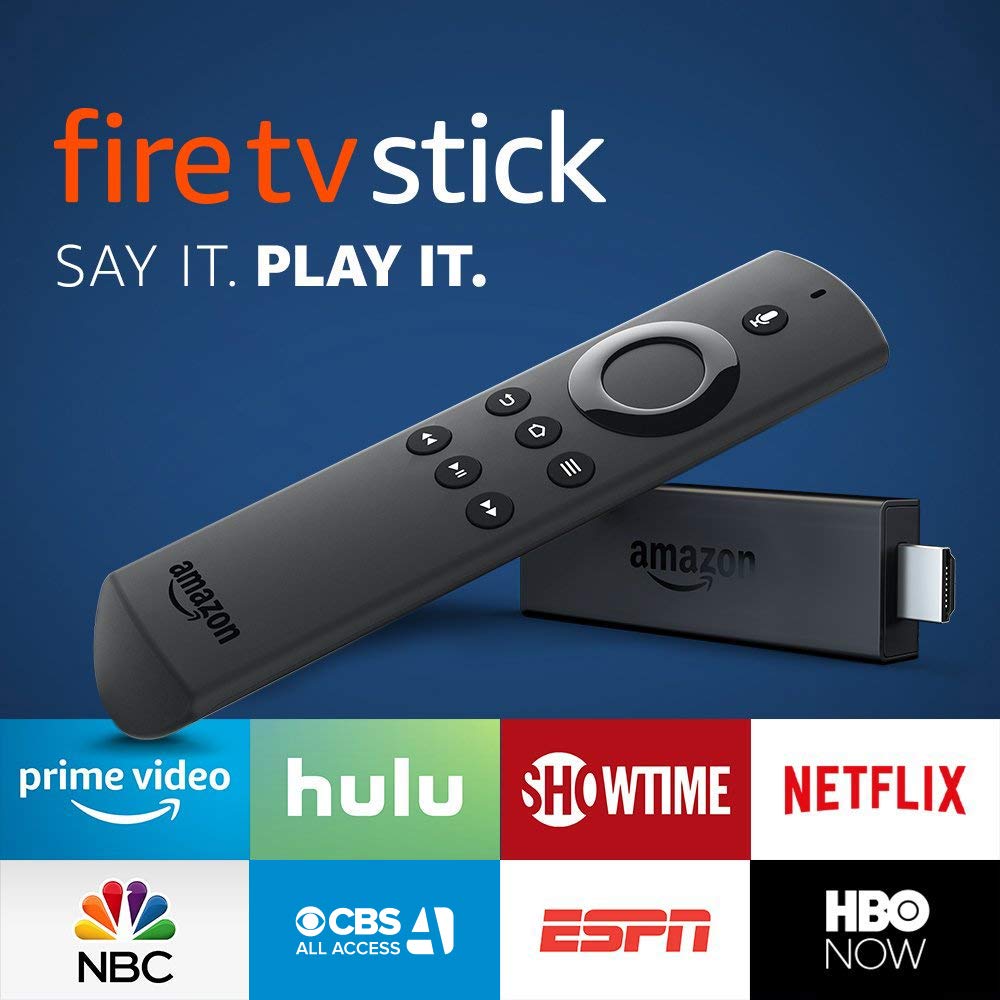 Even though this set-top box looks like a memory stick, it has many Android IPTV set-top box features. Through Amazon's custom UI, users can access Google's framework for internet TV streaming. Other applications enabled on this set-top box include Kodi, Netflix, ITV Hub and many others from Amazon app store. You can introduce any app you like to streams with – installation and configuration is all a breeze.
The first Fire TV Stick slightly fell behind the Android TV box standards, with only a 1080p resolution and 1 GB RAM. The remote ws simple, coming with a navigating D-pad and a few playback controls and voice input.
Amazon has already faced out this earlier version with the Amazon Fire Stick 4K which supports the 4K resolution on YouTube, Netflix and Amazon Prime. The latest version features a voice search feature that allows access to all the apps
The android IPTV box incorporates an HDMI link and a USB port. The Wi-Fi has been updated from 802.11n to the quicker 802.11ac standard, which enables faster streaming. Its CPU has bounced from a dual-core to a quad-core, Dolby support has hopped to 5.1, and the Bluetooth variant has gone up from 3.0 to 4.1.
There are many legitimate android IPTV set-top boxes out there that offer a seamless streaming experience with TV and other media. The Kodi media player software supports most of these. The above five are some of the best in the market.